4 October 2002 - Bristol F.2b Project Update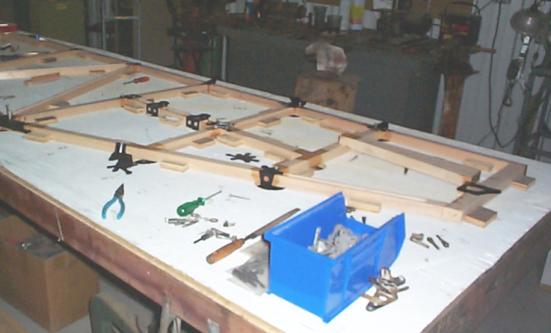 This picture shows one side frame cut out and fitted together on the layout table. The steel fittings that connect all of the wood pieces are being installed, along with the minor structural members.
This closeup shows how the steel fittings are installed on the underlying wood structure. Holes in the jig table allow the fitting to lay flat on the side structure so it can be fitted properly. Note how the wood beneath the fittings has been varnished, but the full length hasn't - this is to allow for fairing strips and other pieces to be glued on to the wood later. Varnishing the whole piece of wood would just require the varnish to be stripped later.