25 October 2002 - Bristol F.2b Project Update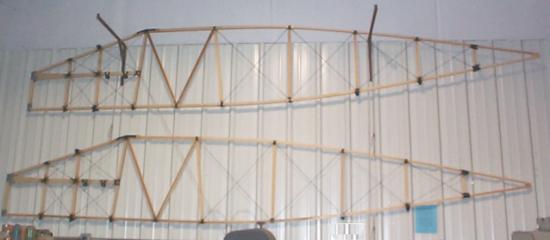 Progress continues on the Bristol fuselages. Two sides have been completed, and are seen here hanging on the wall waiting for the rest to be finished. Once all six are done, then we will start working on the crosspieces that will let us build up the complete fuselages.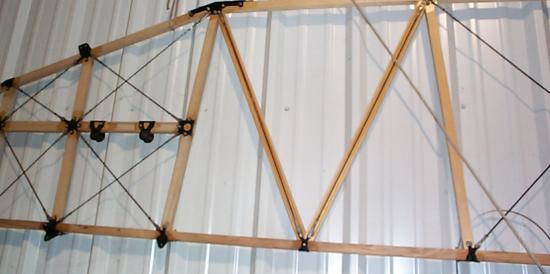 This closeup shows the hardwire bracing that connects the steel fittings and holds the assembly under tension to keep everything together. Note the hardwire bracing concealed in grooves routed into the V-braces at the center of the picture.