14 April 2003 - Bristol F.2b Project Update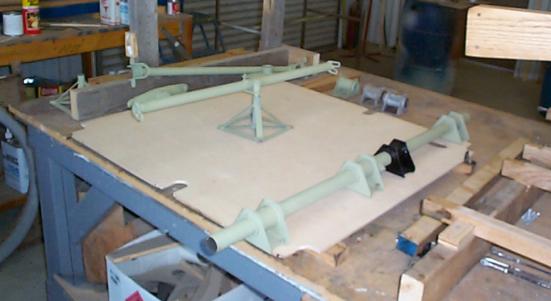 The basic fuselage structure for the first Bristol is essentially complete. Now we're starting to work on some of the stuff that gets mounted to it. This first picture shows the pilot's cockpit floorboard on the workbench just in front of the fuselage framework with the rudder bar and elevator pivot bar being mounted.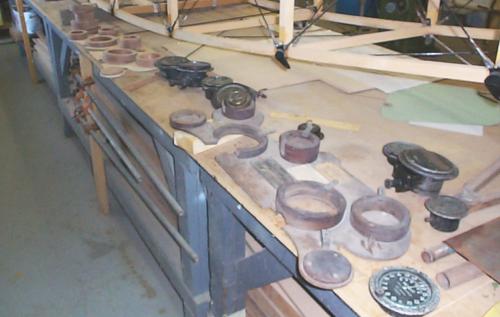 We're also starting to create the instrument panel for this airplane. In the foreground here you can see the original panel that we're using as a pattern, as well as several candidate instruments for fitting purposes. In the background is the new panel that will be fitted to this airplane.