Canuck Update - 5 June 2002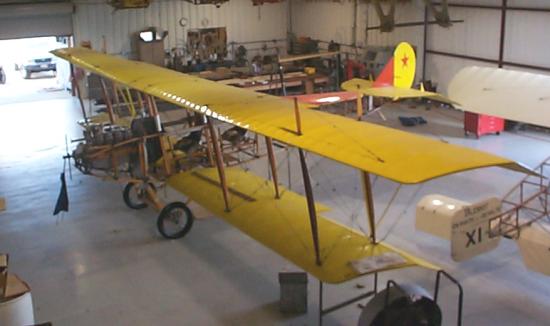 Work continues on the Canuck, which is on the short road to flying now. We're down to a lot of fiddly little details for the most part - the things that seem to take forever. It looks like the plane is almost finished, but there's a lot of small stuff and it really adds up. Here you can see it set up to be rigged, with the wings and tail surfaces attached, and the engine temporarily mounted to let us set up the engine controls.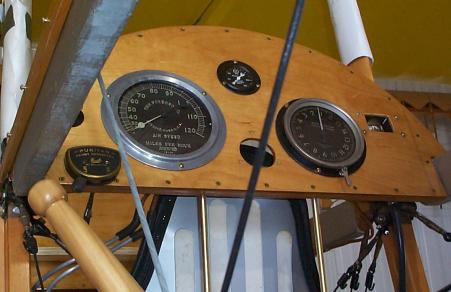 As part of setting up the engine instruments and controls, we have installed most of the rear instrument panel. This shot, from below and through the still-open side of the fuselage, shows the original tachometer and altimeter, along with the ignition switch and other engine gauges. Note the hefty control stick in the lower left corner - this is a solid chunk of wood!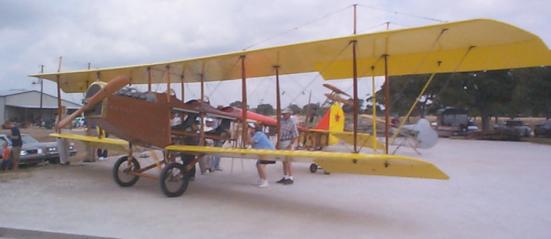 Airfair brings out all of our aircraft, whether projects or flyable. The Canuck was no exception. It was parked on the future museum foundation slab along with the two Fokker projects. Here you can see the overall layout of the plane, with the radiator and painted engine cowlings in place.