Canuck Update - 4 October 2002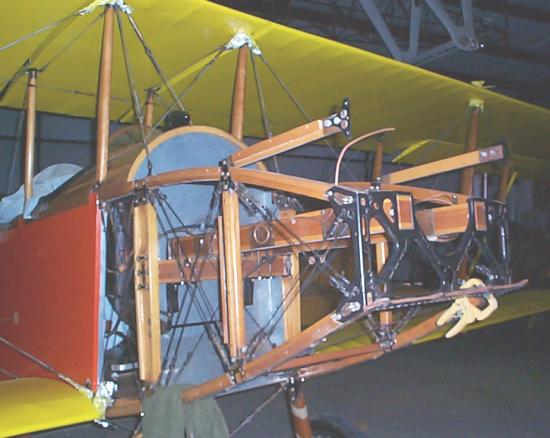 The Canuck has been re-assembled and work has begun on the engine mounts and forward fuselage. Here you see the engine bearers and radiator supports in place as we work on preparing this area for final mounting of the radiator. Also notice the foil wrapped around the ends of the wing struts and brace wires, to protect them from overspray as we touch up the paint on the wings.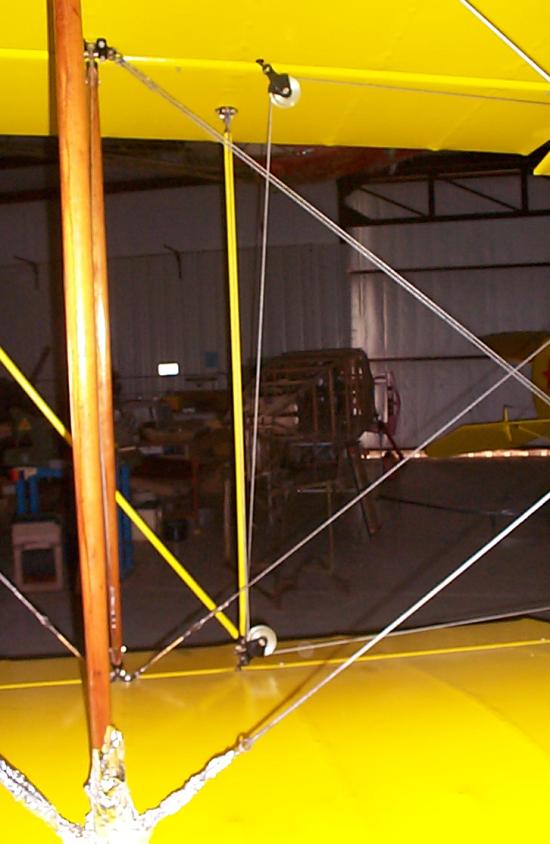 Now that the wings are back on the plane, we're also finishing up the control rigging. Here you can see the two aileron control cables and pulleys, connecting the joystick in the cockpit to the ailerons at each wing tip. Both pulleys are mounted to the rear spar of the wing, and route the cable to the aileron on the other wing (i.e., the bottom pulley routes the cable to the upper aileron, and vice versa).