September 10, 2006 Project Update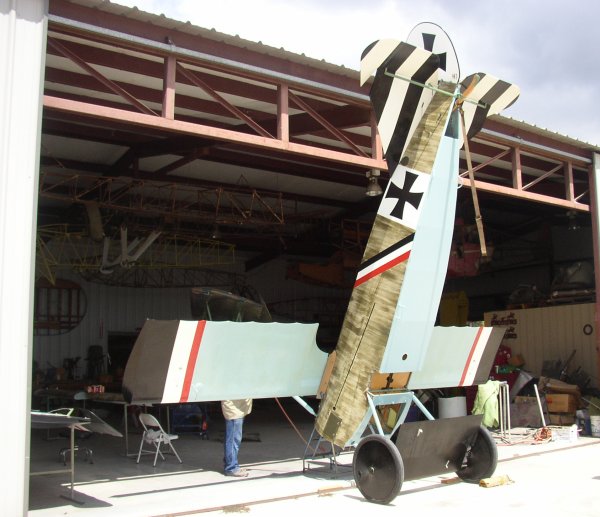 Due to the work day being a Sunday turnout was poor... Ron Marcotte was there in the morning and Carl Canga was there in the afternoon. Tom Gaylord was there all day. Dennis Kirby was there on Saturday and he and Roger finished all the work on the top wing so it was ready for installation.
Ron went to work on the engine accessory access hatches on the sides. He got everything lined up, backing plate made, and drilled a few holes and inserted clecoes.
Tom worked on bolting the cabane struts in place, then Roger and Tom worked on making bracing cables for the cabane struts.
Just before lunch, we were searching for a way to get the top wing installed when we decided we could reach it from the ground if we stood the airplane on its nose.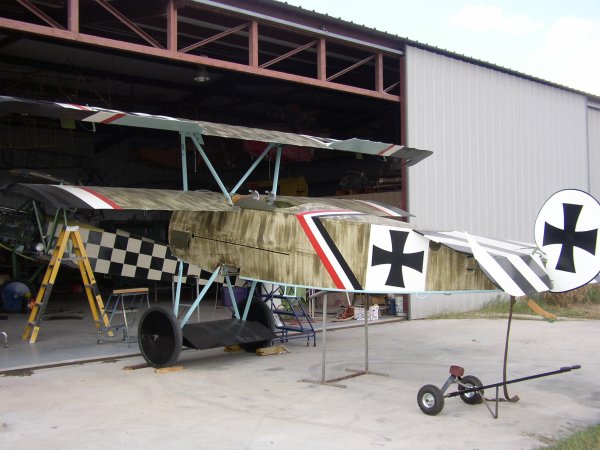 After lunch, a few extra hands and the top wing was bolted on. Still needs to be leveled and the angle of incidence set though.