February 24, 2007 Project Update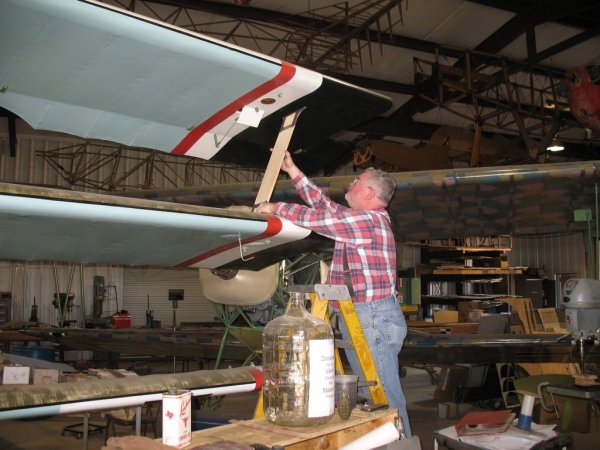 Team Fokker met Saturday and put in a productive day. Dennis Kirby showed up and got started on the wing skids. After researching the Fokker literature for a while, he scaled up the drawings and made a pattern. Roger spoke of trying to get some hickory for them because of its strength ability to flex without breaking.
Mike McCormick and Ted Dawson set to work finishing the interplane struts. There was still some welding of the starboard fittings to be done before they could begin the final assembly steps. By the end of the day the struts were being drilled to match each fitting. By the end of the day the struts were getting the first coat of varnish and the metal ends are ready for cleaning and priming. Ted also started to study the upper assembly of the control stick.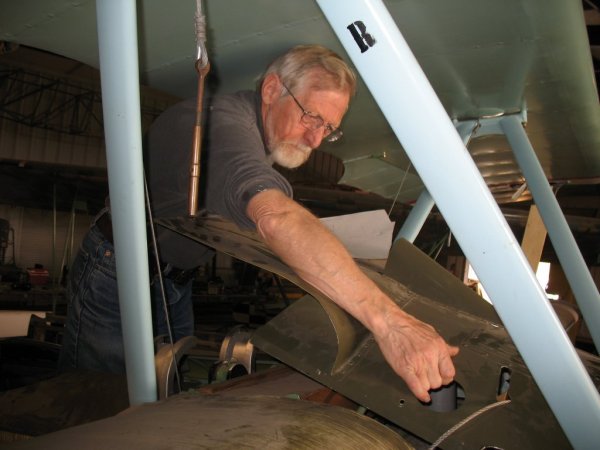 Ron Marcotte and Carl Canga set to work on the last (at least they hope so) aluminum fairings in the cockpit area. These fairings fit just outside of each machine gun. They fair the mid-wing into the existing aluminum fuselage fairing near the pilot's shoulder. The two fairings will be riveted together--at least that's the plan. Ron and Carl spent the morning making the left and right patterns, and then working them up in aluminum. Carl used a technique that he claims came from the German Fairing Bending Field Manual employing thumbs and thighs. Seemed to work pretty well except that they couldn't be made to also fair into the underwing fairing. So back to the drawing board and we each made modified fairings and will finish them next time.