June 2, 2007 Project Update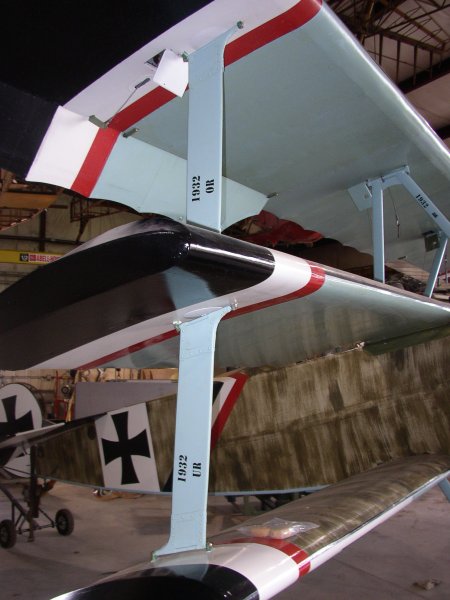 We enjoyed a fairly large turnout last Saturday. Bill Broussard, Roger Ritter, Ron Marcotte, myself, Bill Walsh & his son Will, and Mike McCormick showed up along with 3 new guys, Don Gaylord, Isaac (sorry, didn't get a last name), and Al Sumrall.
Don, Al and Tom completed the interplane strut installation. All struts are bolted in, properly spaced and safety wired.
Mike McCormick completed the wooden portions of the wingtip skids. Roger fired up the laser cutter to cut the mounts.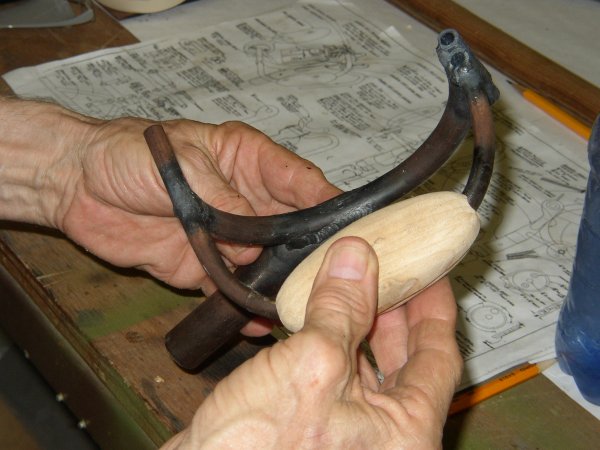 Isaac and Ron worked on the control column top with some assistance from Roger. Parts were finally welded together, including the short tubes that catch the gun trigger cables.
In addition, we may begin dividing the work group when we have large turnouts. There isn't a lot of general work remaining to be done on the triplane, some of the remaining tasks are somewhat specialized. So, if we have large turn-outs in the future, we may ask some of the people to work on alternate projects. First up would be stripping Tommy #1. Once that airframe is stripped, cleaned and repaired, we'll have three airframes that can start being covered; Tommy #1, Tommy #2, and the Rearwin Ken-Royce. Once the triplane is completed, the engine installation process can begin on the museum's Fokker D.VII, though we'll continue to work the covering and completion of the two Tommys and the Rearwin Ken-Royce in parallel.