January 12, 2008 Project Update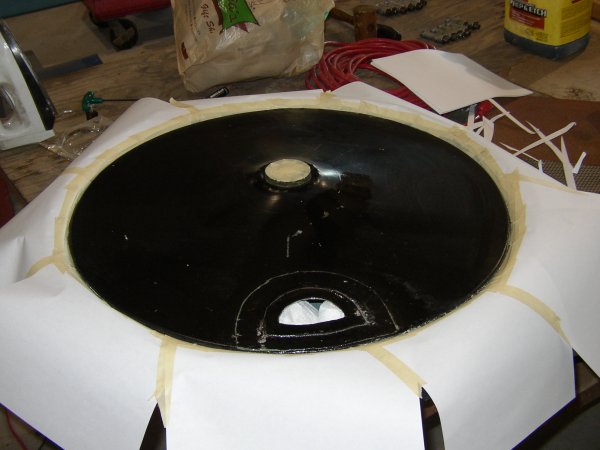 Several volunteers worked to return the Fokker triplane to flight test status. The port wheel/tire was removed and the air valve cut-out reinforcing patch was reglued on. The unit was given several coats of dope, was sanded smooth, and the cover shrunk a bit to re-tighten it then the whole wheel cover was repainted black. Mike McCormick did much of this work.
Mike Price worked on the tail skid, removing the skid itself and repairing the crack in the wood. Mike McCormick took a pattern and a few measurements to make a couple more skids since it appears we may need a stock of spares for this airplane!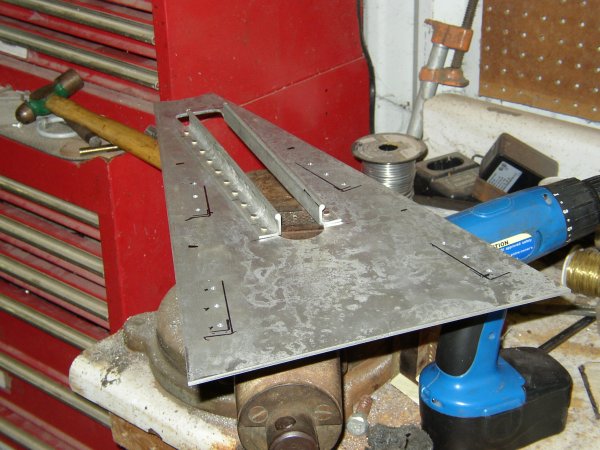 The skid guide plate was verified for fit and the various guides were cut from "L" stock aluminum, drilled for riveting. The skid guides themselves were riveted in place and the longeron guides were drilled and primed. Clamps were procured and the mounting methodology confirmed. Parts were set aside for the next work day.