February 23, 2008 Project Update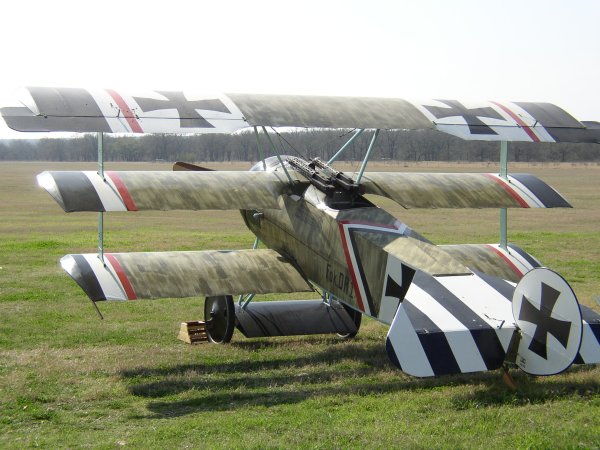 We had another beautiful weather day and an excellent turn-out of volunteers. We also had quite a few visitors, several of whom expressed an interest in volunteering!
The Fokker Dr.I triplane was inspected and some minor issues attended to. Fuel was obtained and the airplane readied for its afternoon engine run and possible taxi tests.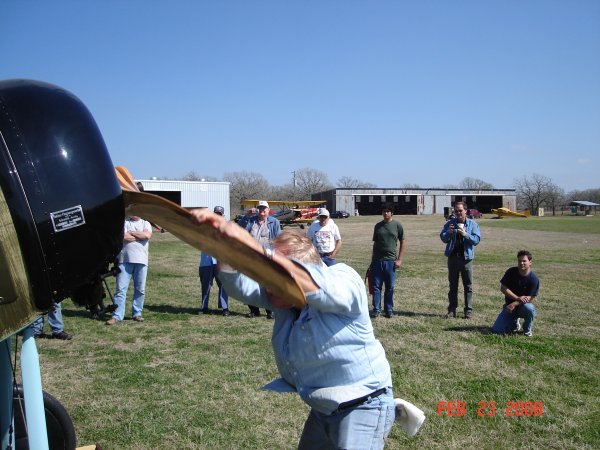 The aircraft was successfully started and run for a few minutes at full power. A tach reading indicated the engine was running typically at 1150 rpm, though dropping sometimes to 1125 rpm. However, the engine air control was still not staying where it should... the lever kept creeping back. Additionally, Roger isn't satisfied with the control column's fore & aft travel. The control lever was pulled to be modified to provide more friction and a tube clamp under the engine was moved so there was no possibility of interference with the actuation rods. Lastly - the control column top was removed for modification to obtain more travel fore and aft. Most of this work was completed - the outstanding items are finishing the control column and air control lever mods.