Homebuilt Pietenpol Sky Scout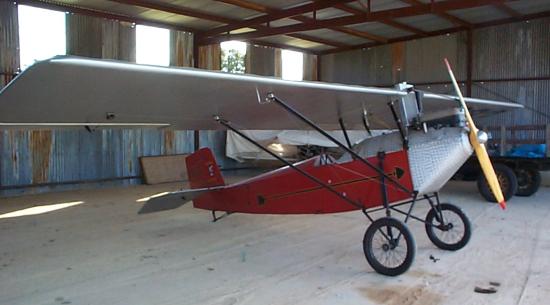 The Sky Scout was a small, single-place airplane designed in the 1920s by Bernie Pietenpol. Intended for home construction from readily-available materials, it was built of wood and fabric and used a Ford Model T or Model A engine for power. Very few were built as it was overshadowed by the two-place Pietenpol Air Camper. Pietenpol's designs remain popular today among people looking for inexpensive ways to fly.
Additional Information
For more information about Pietenpol aircraft, check out the Pietenpol site.