Pioneer Flight Museum
The Museum, founded by Roger Freeman, is open today in temporary housing at Old Kingsbury Aerodrome. Although we're working on getting our permanent museum building up, we are open!
Please donate to help us build our museum!
Our hours are 9:00 AM to 2:00 PM, Monday through Friday. In addition, we will be open on our volunteer workdays, the third Saturday of each month, from 9:00 AM to 5:00 PM.
We are closed for these holidays:
New Year's Day
Memorial Day
July 4th
Labor Day
Thanksgiving
Christmas
Further hours are by appointment. We can be contacted by phone at 830-639-4162, or by email at info@pioneerflightmuseum.org. Our dedicated staff is happy to help!
Charlotte Parker, office manager
Roger Ritter, webmaster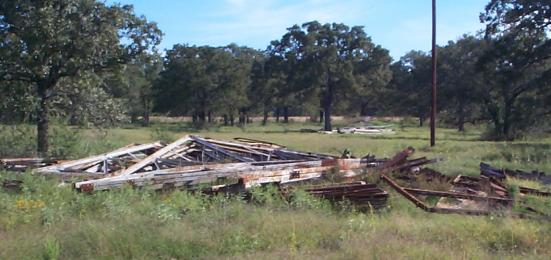 The Pioneer Flight Museum has acquired an original World War I hangar to serve as the museum building. The structure has been moved to the museum grounds, and will be re-built and restored. A concrete slab has been poured to serve as the museum foundation, and PFM is seeking donations to help cover the cost of raising the building.
This picture shows an aerial view of Dodd Field taken in the early 20th century. The black building at the north end of the field is the hangar that we have acquired. After Dodd Field was closed, this building was dismantled and moved to Fort Sam Houston. Over the years, it was moved several times, and served a variety of purposes for the Army. PFM will use the hangar as its primary exhibit building, housing the non-flying and historical artifacts owned by the foundation.