Volunteer Work Day
February 21, 2009
Reported by Tom Gaylord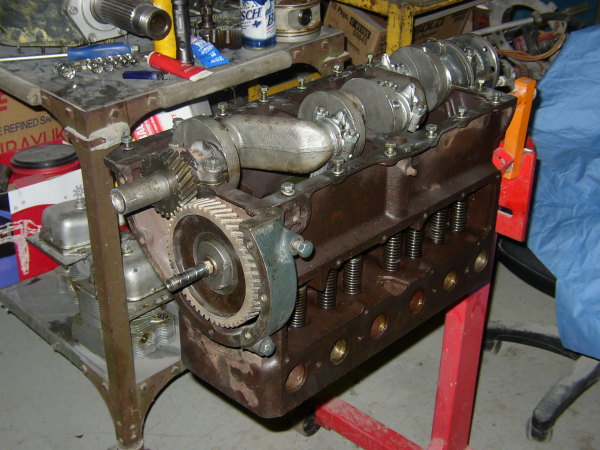 We had an excellent turn-out, as well as decent - though cold - weather, aside from a fierce shower or two.
Several of the guys went to work on the vehicles - installing an in-line fuel filter on the Nash Quad as well as some other maintenance. Ultimately the vehicles were started and run. But not the Indian motorcycle. Several volunteers pushed Roger around the field trying to push start the motor, but aside from a serious backfire the engine didn't run. The timing is suspected....
Terry and his wife Jerrie went back to work building racks in the hangar and storing materials in it. They have also started working through the shop's "attic".
Most everyone else went to work on the Thomas-Morse's wings. One crew slipped on the fabric envelope to the port side upper wing for T-1, and got it fitted, glued, shrunk and doped! Ready for rib stitching next workday!
Another group went to work applying rib tapes to the starboard upper wing panel for T-1. This work was virtually completed. Last I knew it was missing only the leading edge, trailing edge, and root rib tapes.
A last group learned rib stitching and completed both of the T-1's ailerons. I believe rib tapes were starting to be applied to these components as well. The Pietenpol's engine is also back and being built up and prepared for re-installation. Overall an excellent day with a lot of progress!