Volunteer Work Day
April 25, 2009
Reported by Ron Marcotte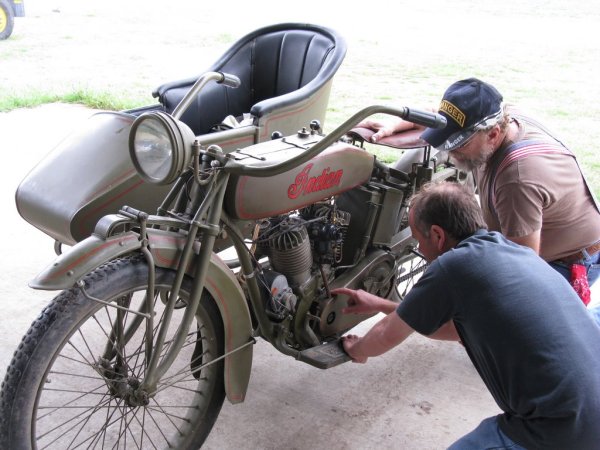 The Indian drew a lot of attention and finally got running--sort of. Roger Freeman took it for a pretty fast lap around the field and Joe Bruno got a wild ride in the sidecar. Roger never got it out of first gear!!
Dave and Sanford got all the oil lines made up and installed for the Model-A engine and it is now about ready to be put back in the Pete.
Tom and Jeremy covered one Tommy wing while Art and Gary taped the other wing. We plan to display some of this beautiful work at the AirFair.
Terry got the FWD chassis taken apart and stored.