AirFair 2010
May 5, 2010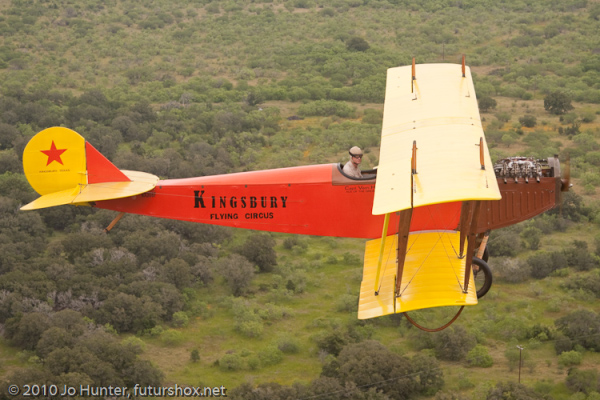 AirFair for 2010 was a low-key fly-in. Strong winds in the morning, combined with several other fly-ins the same weekend kept our attendance a bit lower than we've seen in the past. Despite that, we all had fun and got to see some interesting airplanes and vehicles.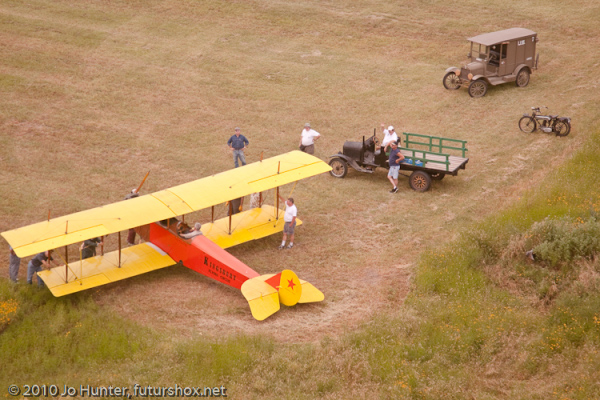 Due to the high winds early on, we weren't able to fly the WWI-era planes in the morning. We did engine runs on both the Fokker Dr.I and the Curtiss Canuck, though, to the delight of the attendees. By mid-afternoon, the winds were dying down and we were able to fly the Canuck about 4:00. Those folks who stuck it out till then got a treat. We used the Signal Corps Model T to tow the Canuck out to the downwind corner of the runway for takeoff, and that made the photo-op of the show!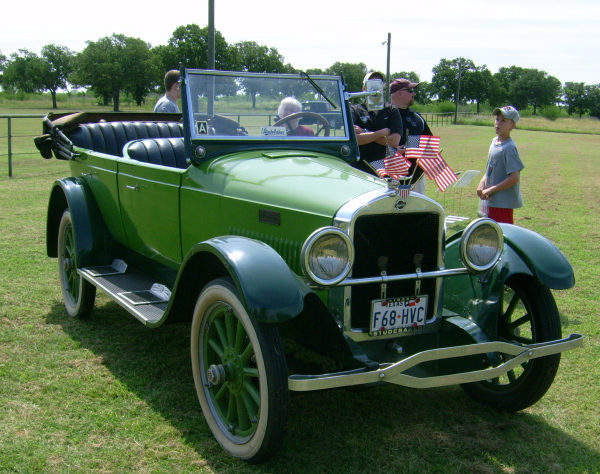 Fly-in and drive-in attendees included a Stearman, a Pietenpol Air Camper, a Morgan car, a Lotuse Elise sports car, and a beautiful 1924 Studebaker. Our own vehicles were out in force, including three Model Ts, the Nash Quad for a bit, and the Triumph dispatch bike. In addition, Al Sumrall's homebuilt PFM Special sorta-1909 motorized bike was buzzing around to the obvious enjoyment of its various riders.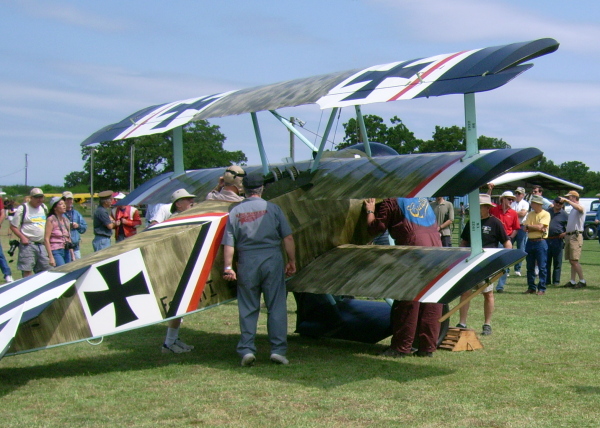 Several museum volunteers dressed in period costume for the fair, including both WWI-era military uniforms and simple coveralls with aircraft manufactuer logos painted on them. Those looked surprisingly good - coveralls are pretty timeless, and with a big Curtiss or Lockheed logo on the back it could easily have been some time in the 1920s.
Some of our vehicles and visitors: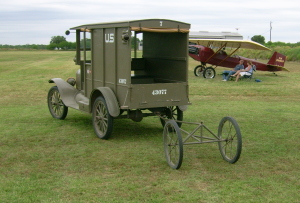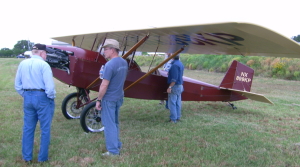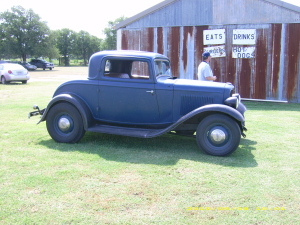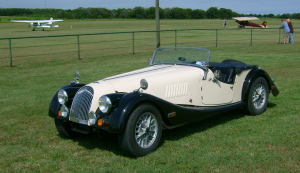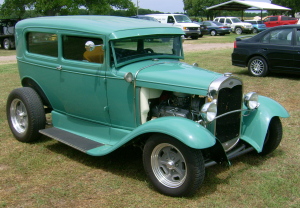 ---