2nd Annual Event
September 30, 2023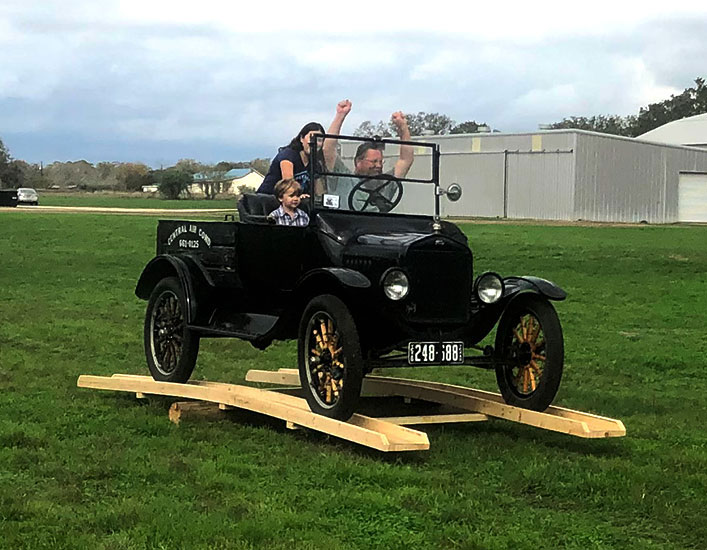 See more photos from the first event
Join us at the Pioneer Flight Museum, Kingsbury Texas for a day of Model T fun & Games & Tailgate Swap Meet! Spectators welcome!
$10.00 entry fee per Model T
Games include:
Driving skills course
Blindfolded Driver course
Bean Bag toss
Model T "Teetertotter"
Water bucket on running board Test.
Potato race.
Model T driving lessons for those who want to learn to drive a T, or those who are new to T driving or just need some practice or advice from more experienced drivers.
Bring your T or TT out for a day of fun and games, don't have a T, or yours is not up to the task? Come out anyway, bring family & friends, anyone interested in the Ford Model T. Spectators welcome!
Have a few extra parts, or cars to sell? Bring them out for an informal tailgate swap meet. There is plenty of room for trailers and parking for cars.
Motels nearby in Seguin and Luling.
Bottled water and soda available, food truck on site, (Saturday lunch only) or bring your lunch!
The museum will be open!