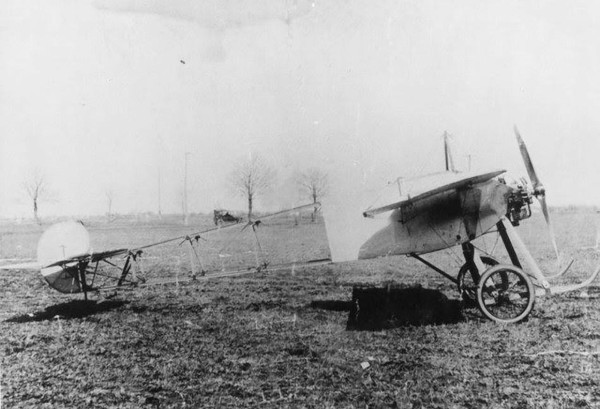 The Allies in World War I had developed two primary methods of teaching people how to fly airplanes. One method was to send the student pilot up in a two-seat machine with an instructor to demonstrate maneuvers and guide the student through them. The other method, favored by the French, was to use single-seat airplanes of restricted performance and let the student teach himself by progressing through various maneuvers. As each group of maneuvers was mastered, the student would move to a more capable aircraft for the next level of training.
The Breese Penguin was developed in response to a U. S. Army request for a beginning trainer in the French style. It contained a full set of controls but due to a low-powered engine (a Lawrance Model A of 28 hp) and very small wing it was incapable of flight. Students at this level concentrated on learning to maneuver the airplane on the ground. Penguin pilots would learn to taxi the plane, gradually increasing the speed until they could move quickly from one end of the airfield to the other while maintaining full control. At that point, they were ready to move to an airplane with more power and larger wing that was capable of lifting off the ground for a brief period.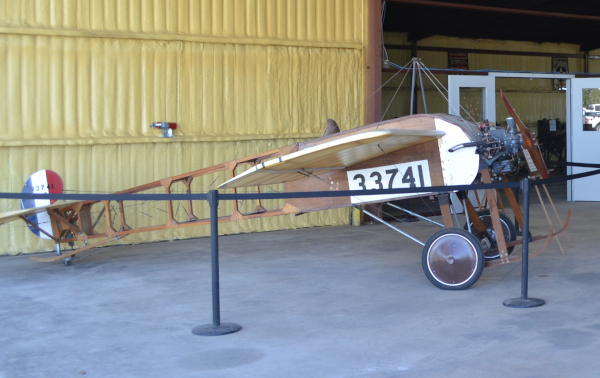 The Museum's Penguin is a replica but it is fitted with an original Lawrance Model A engine for power.
General characteristics
Length: 19 ft. 2 in.
Wingspan: 14 ft. 2 in.
Seats: 1
Max. Speed: 35 mph