Days until drawing:
Come see this antique vehicle at future events: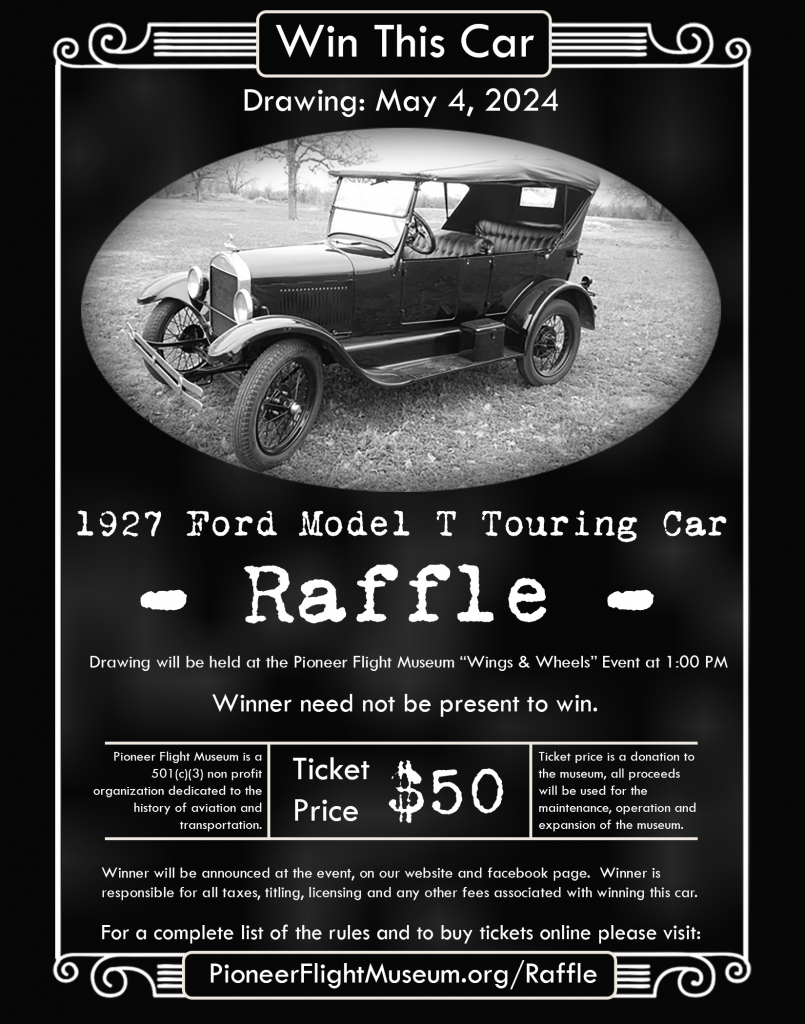 This is a nice 1927 Ford Model T Touring car. The car runs and drives well. The engine is strong, transmission has new band linings, as well as a Ruckstell two speed rear axle. It has Ford wire wheels, tires are good. The car has the original Ford Model T ignition system with good coils. It has been converted to 12v DC battery (Originally 6v DC). The Magneto works. The paint is in good condition: it is not perfect but likely better than when it left the factory. Interior and top are in good condition. This car comes "as is."
We have driven the car enough to say that it drives as a Model T should. Beyond that there is no warranty. This car and most of its components are 94+ years old! The winner assumes all risks associated with driving this car. The winner will be responsible for all tax, titling, licensing, insurance and any other fees associated with the winning of this car.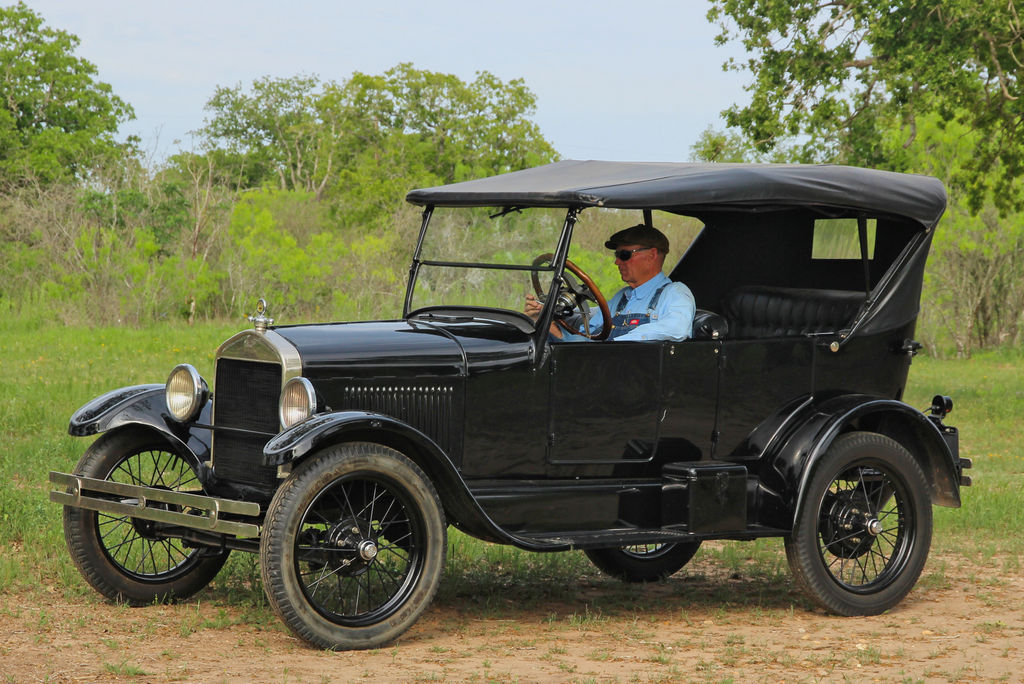 Past events the T has visited:
April 21, 2023 – New Braunfels, Texas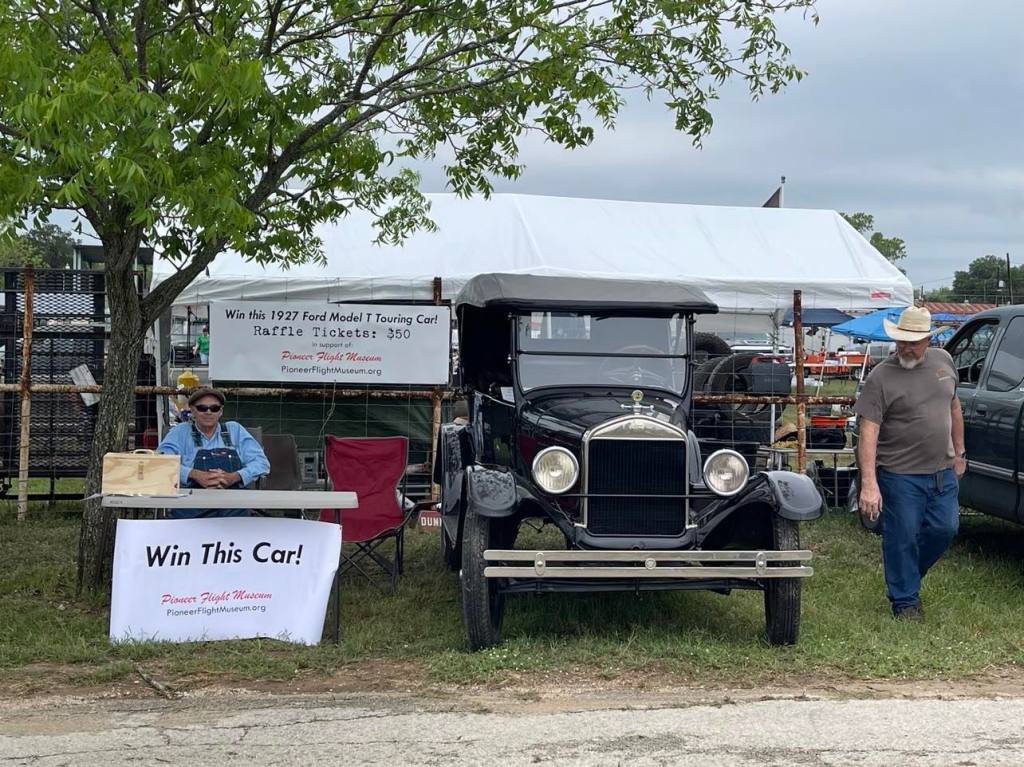 April 21st and 22nd, 2023 – 31st Annual Swap Meet at New Braunfels Area Car Club (New Braunfels, TX)
April 1, 2023 – Luling, Texas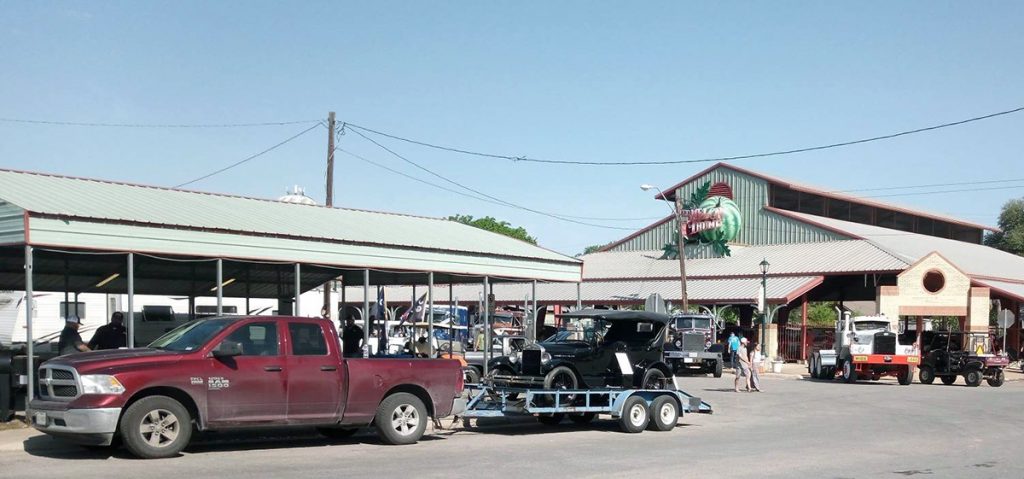 April 1st, 2023 – 33rd Annual Oil City Classic Car Show (Luling, TX)
For more information, contact Carey at (830) 708-8102. Member of Model T Ford Club International and T Fords of Texas.
1927 Ford Model T Touring Car:
Open car, has a "one man top"
Doors: 4, seats 5
Length: 132.5 in
Wheelbase: 100 in
Track: 56 in
Wheels: 21 in Ford Wire Wheels
Tires: 21 x 4.5 Balloon
Engine: 4-cylender inline L-head (flat head)
No. 13,979,198/ Assembled: July 16, 1926 for a 1927 year model car
Drive: Rear wheel, with two speed Ruckstell rear axel
Carburetor: Holly "NH"
Displacement: 177 cu in
Power: 20 Horsepower
Torque: 83 Foot-Pound
Fuel: Gasoline
Cooling: Has auxiliary water pump
Transmission: 2 speed (with Ruskstell makes your "Ford a four speed")
Suspension: Transverse Leaf Spring
Top Speed: 40 to 45 miles per hour (downhill with a tailwind)
Driving Speed: 30 to 35 miles per hour