with sidecar
The 1917 Indian Motorcycle was a model designed and produced by the Indian Motorcycle Manufacturing Company, which was founded in 1901 and based in Springfield, Massachusetts, United States. The 1917 model was part of the Powerplus series of motorcycles, which were known for their powerful engines and excellent performance.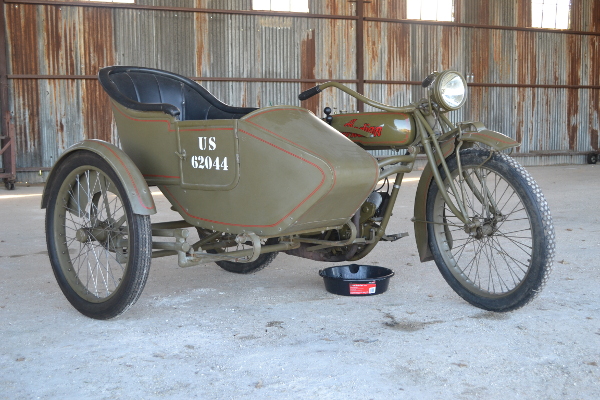 The 1917 Indian Motorcycle featured a 61 cubic-inch (1000cc) V-twin engine, which could produce up to 16 horsepower. It had a top speed of around 65 miles per hour (105 kilometers per hour). The engine was air-cooled and had a three-speed transmission, which was operated by a hand-shift lever. It also had a chain drive system and a mechanical contracting brake on the rear wheel.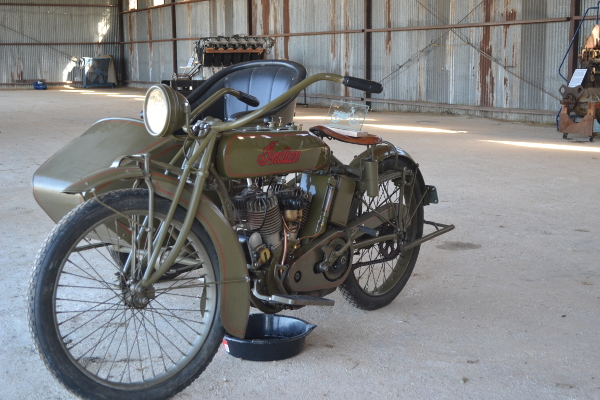 One of the distinctive features of the 1917 Indian Motorcycle was its styling. It had a sleek, streamlined design, with a curved fuel tank and curved handlebars. The frame was made of steel and had a rigid rear end, with no suspension, which gave the motorcycle a tough and sturdy look.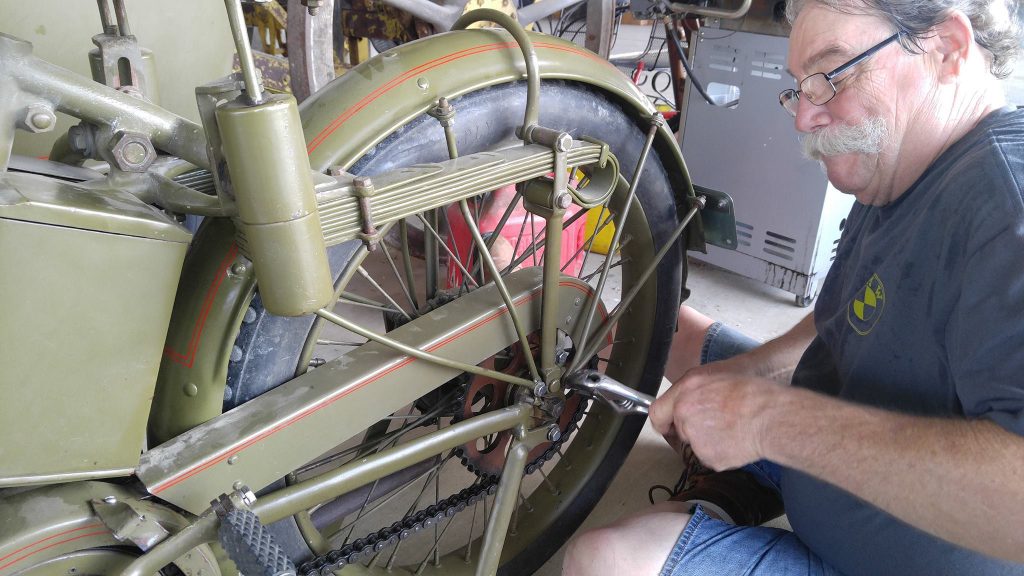 Overall, the 1917 Indian Motorcycle was a popular model among motorcycle enthusiasts of its time, and it helped establish Indian as one of the premier motorcycle brands in the world. Today, it is considered a classic model and is highly coveted among collectors and vintage motorcycle enthusiasts.