People sometimes ask why our French Ambulance prominently says "American Ambulance" on the side. That is an interesting bit of history.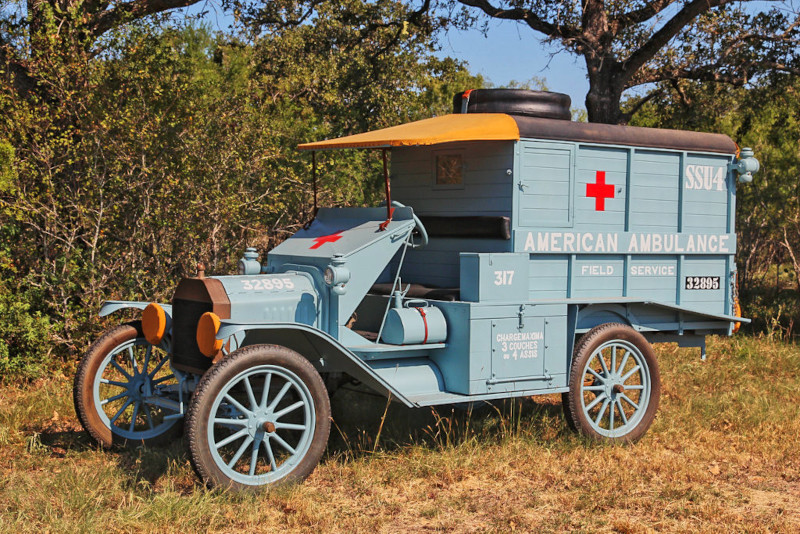 The American Hospital
The American Hospital was founded in Paris a few years before World War One began. As the name implies, it was created and staffed by volunteers from the United States. When World War One began they saw a need to expand their services, so they opened a new, larger hospital in Paris to treat wounded soldiers from the front lines. Since this was intended mainly for military casualties, it was named using using a term that was then often used for military hospitals – the American Ambulance. Like the American Hospital, it was a neutral organization supported by volunteers and funds raised in the United States.
The directors of the American Ambulance quickly determined that they could save more lives if there was a faster way of moving casualties from the front lines to medical care than the existing horse-drawn wagons and ambulances, so they set up the American Ambulance Field Service to use automobile ambulances to transport wounded soldiers to treatment. This reduced the travel time from the front lines to medical care by hours, thus improving casualty survival rates immensely. As a result, the small initial service grew to have twenty ambulances assigned to each French division, and totaled about 2,500 drivers. During the war, they were responsible for evacuating over 400,000 wounded. By 1916, the field service had grown to the point that it separated from the Hospital and became just the American Field Service.
The Ambulances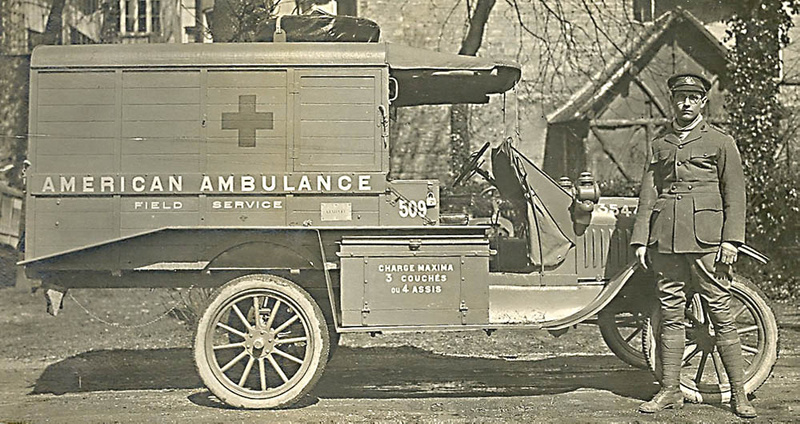 Many of these early ambulances were Ford Model Ts with custom bodies. They were set up with rear compartments that were intended to hold four seated soldiers (not too badly wounded) or three stretcher cases. Our French ambulance represents one of these specialized transports from early in the war, before the Field Service separated from the American Ambulance hospital.
As the French government recognized the valuable service that these American volunteers were providing, they accepted the American Ambulance and its subsidiaries into the French military medical system. Since the United States was still neutral at this time, it wasn't a full takeover. The French did provide support to the Ambulance, and in order to allow the ambulances to go up to the front lines they considered the ambulance drivers and others as subject to the military for all practical purposes. Thus ambulances such as ours, even though they belonged to the American Ambulance Field Service, were effectively French military ambulances.
And that is why our French ambulance says "American Ambulance" on the side.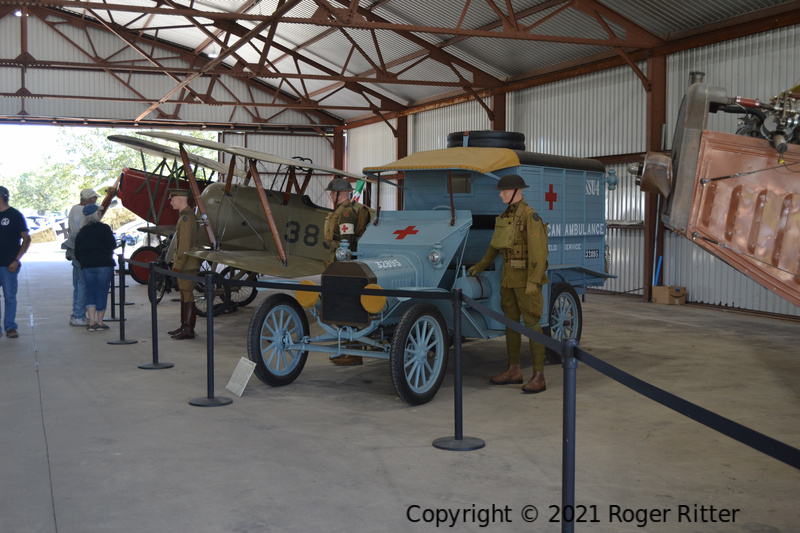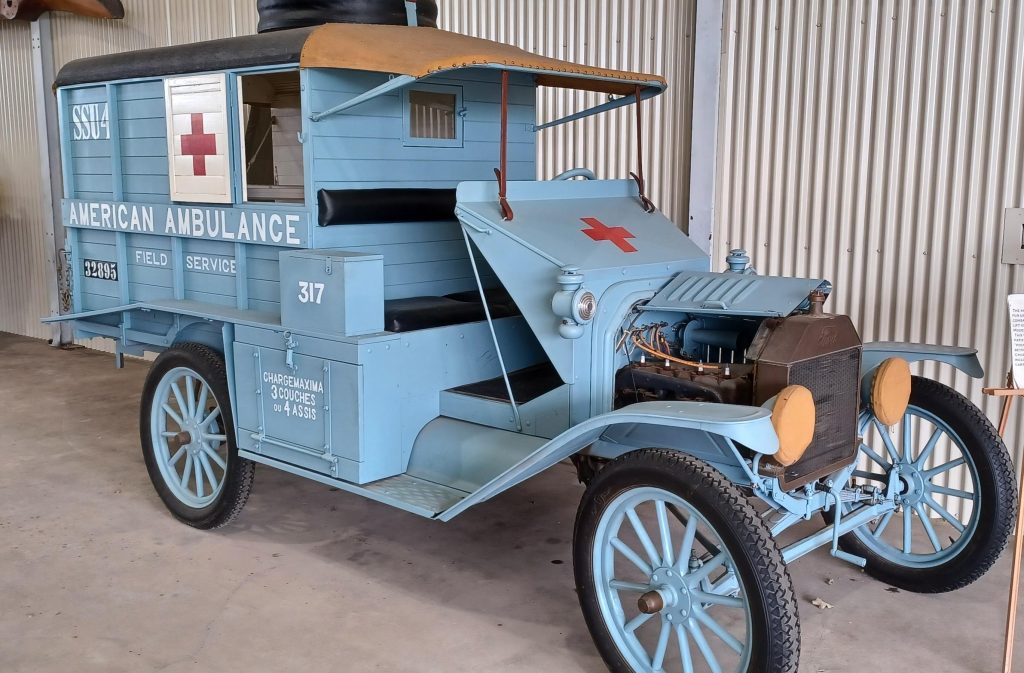 At the May 2023 "Wings and Wheels Fly-In – photo by reddit.com/user/texasrigger