The Pioneer Flight Museum held its second annual Model T Games on September 30, 2023. The members and guests played various games which involved testing their Ford Model T driving skills. A few had just learned to drive a Model T that day in our driving school.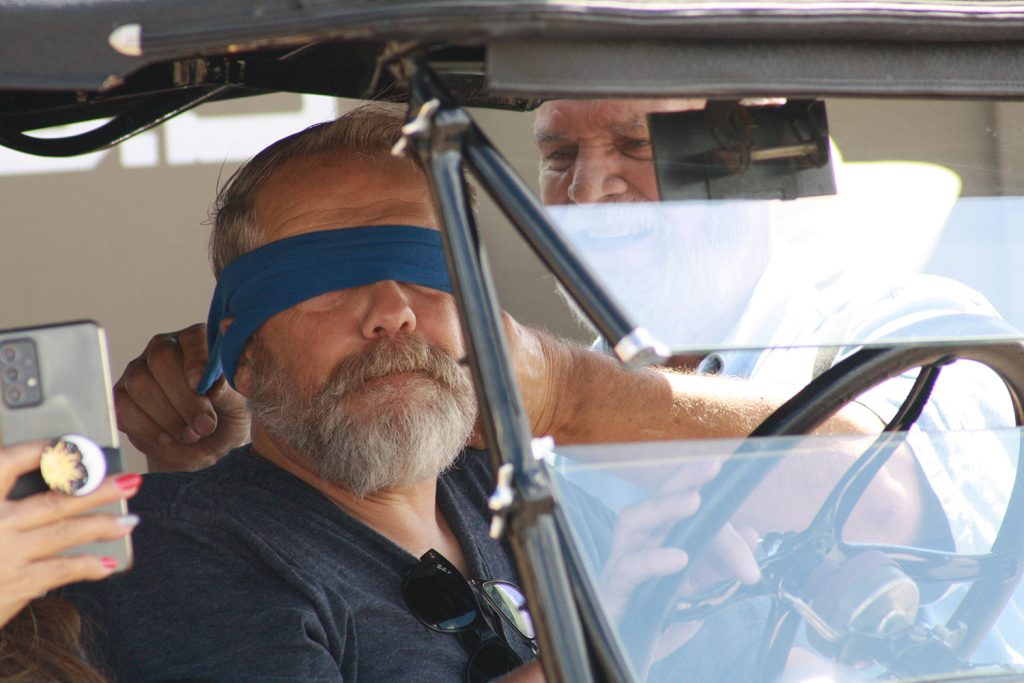 Back Seat Driver
These model T drivers drove blindfolded, taking direction from the passengers to complete an obstacle course.
Bean Bag Toss
These model T drivers drove a slalom course tossing bean bags into buckets to earn points.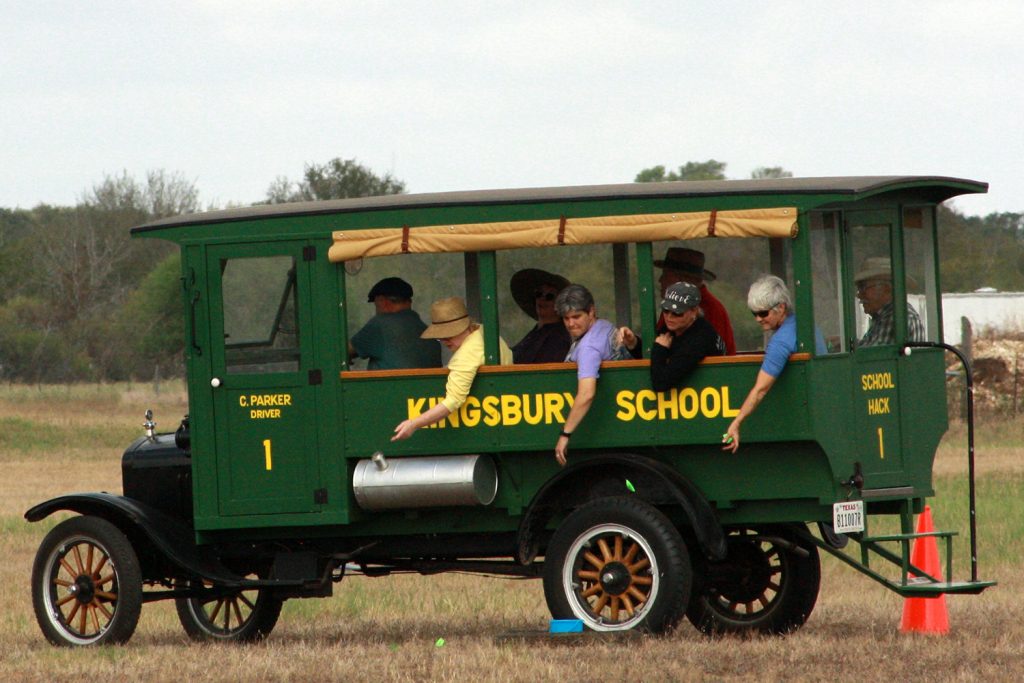 'T'eater-totter
These model T drivers attempt to balance their vehicles on a wooden 'T'eater totter.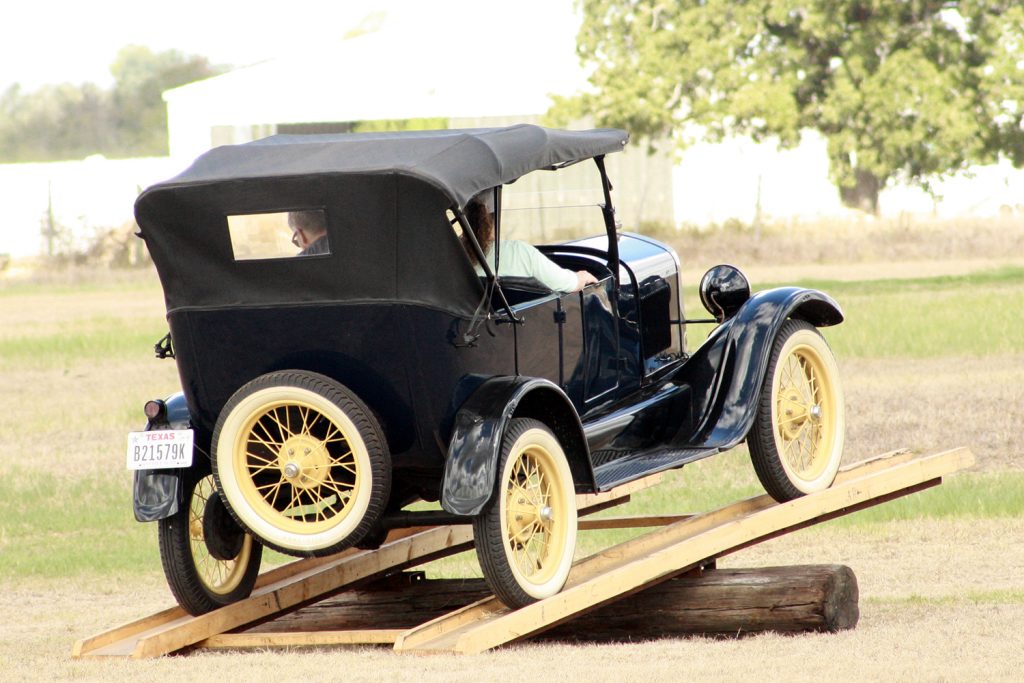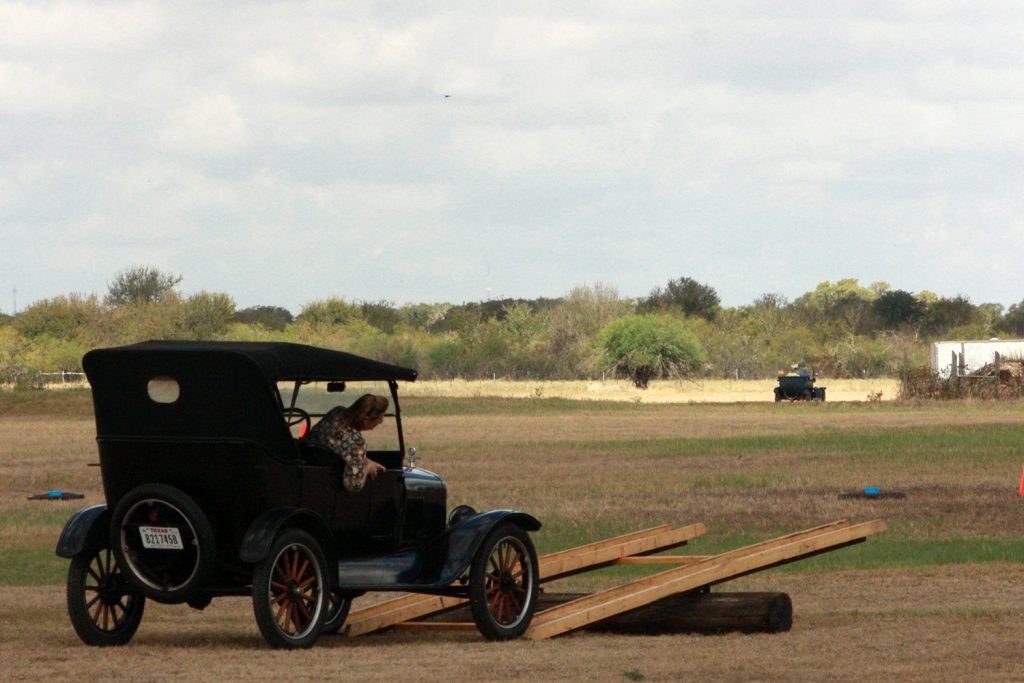 Potato Race
These model T riders attempt to gig the most potatoes in the field. Carolotte was crowned "Potato Queen" for skewering 8 potatoes.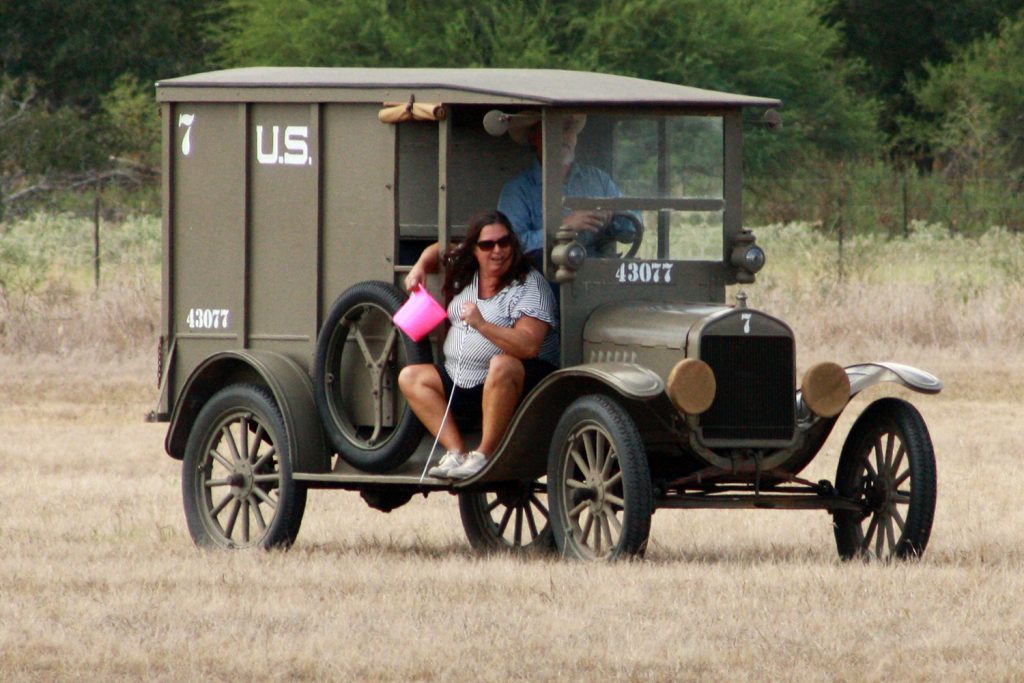 Driving Skills Test
The driving skills course is designed to test all the skills that one would need to drive a Model T on the road. The course includes: Pull in parking, back in parking, use of hand signal, a slalom course around the cones and then a trip down the runway and back to drive in high gear.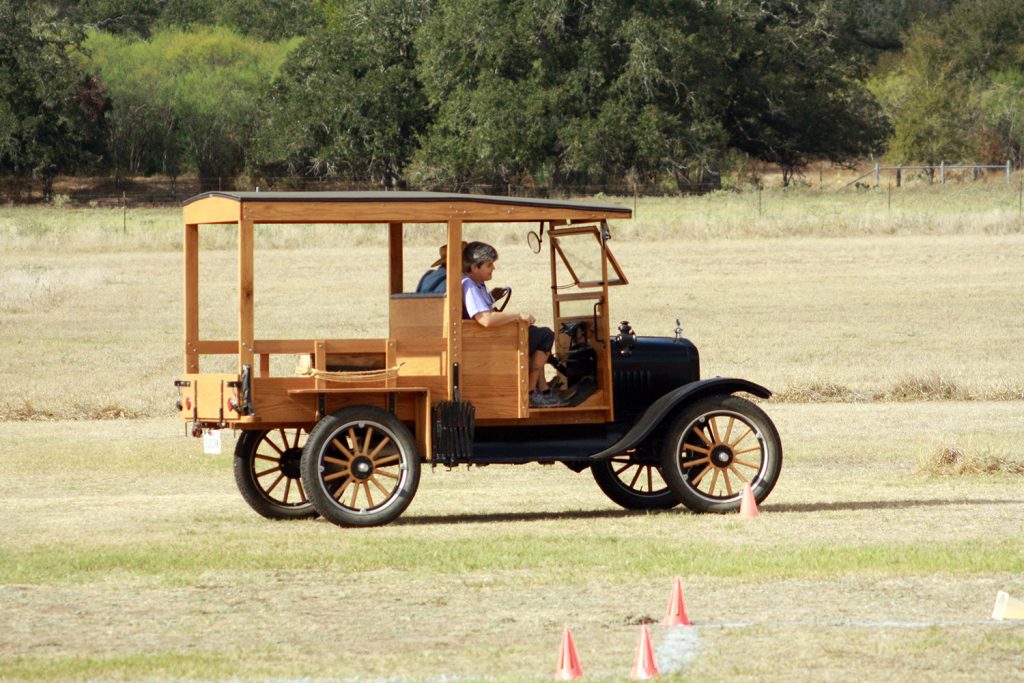 Model T Soccer
Model T drivers attempt to play soccer with an over-sized soccer ball but the wind ultimately won.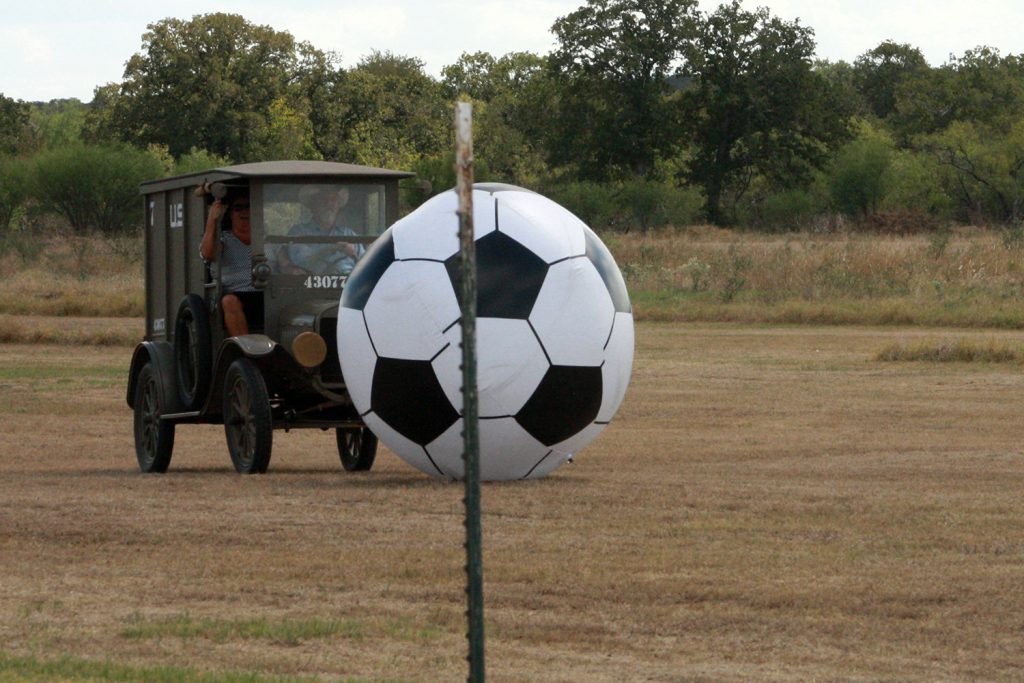 The Competing Model Ts